Want to trade cryptocurrencies on Binance but worried about exchange fees? Worry no more! This guide will walk you through everything you need to know about Binance fees, including fee information, comparisons to other exchanges, and how to reduce fees.
Introducing Binance Exchange Fees
Binance is the world's largest and most popular cryptocurrency exchange, with millions of users trading billions of dollars in crypto assets every day. Exchanges offer a variety of trading pairs and advanced trading tools, but it is important to understand the fees associated with using the platform. Binance exchange fees consist of several types of fees, including trading fees, withdrawal fees, deposit fees, and more. These fees are something to be aware of, especially for high net worth traders and those moving large amounts of cryptocurrencies in and out of exchanges.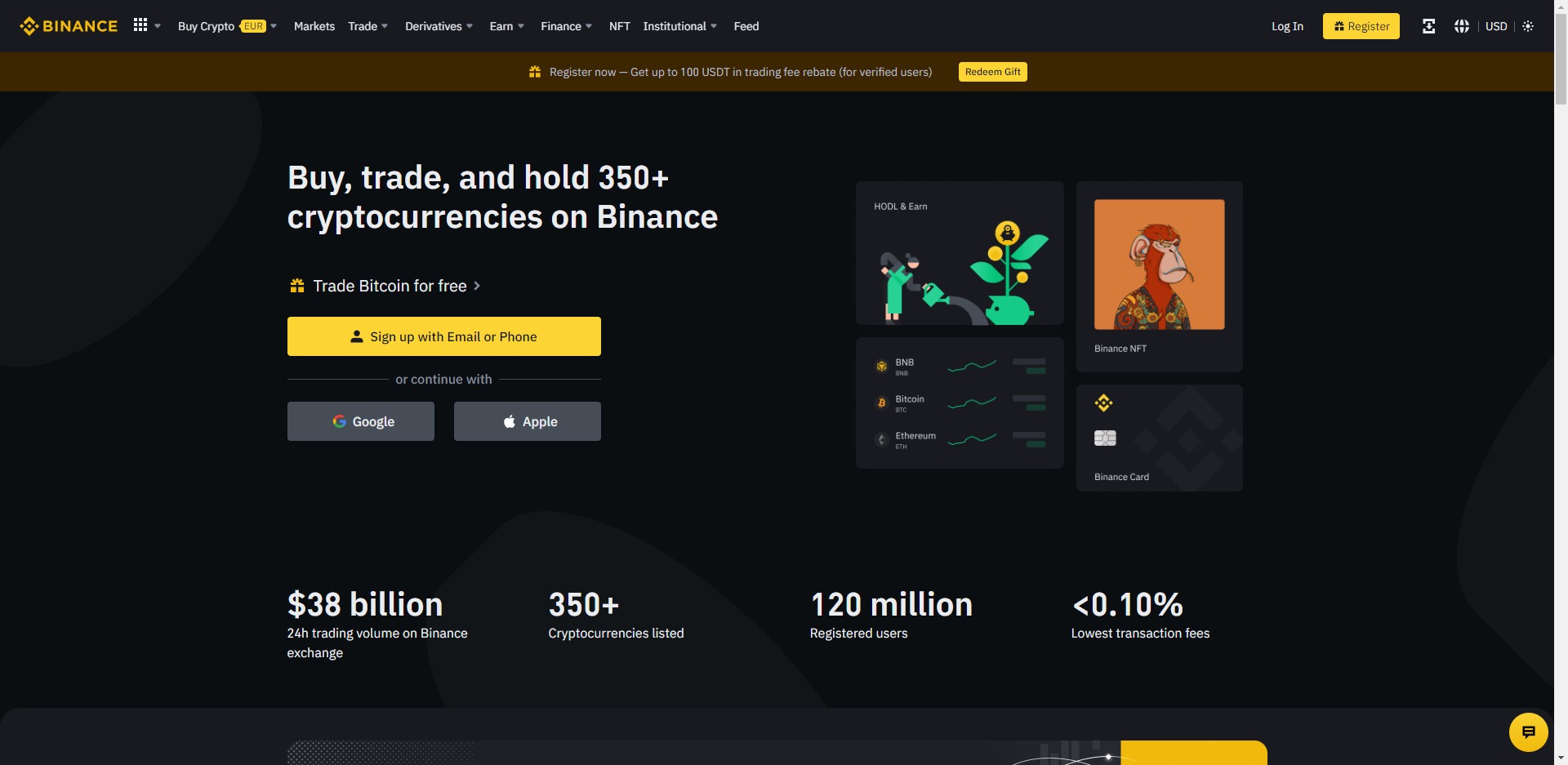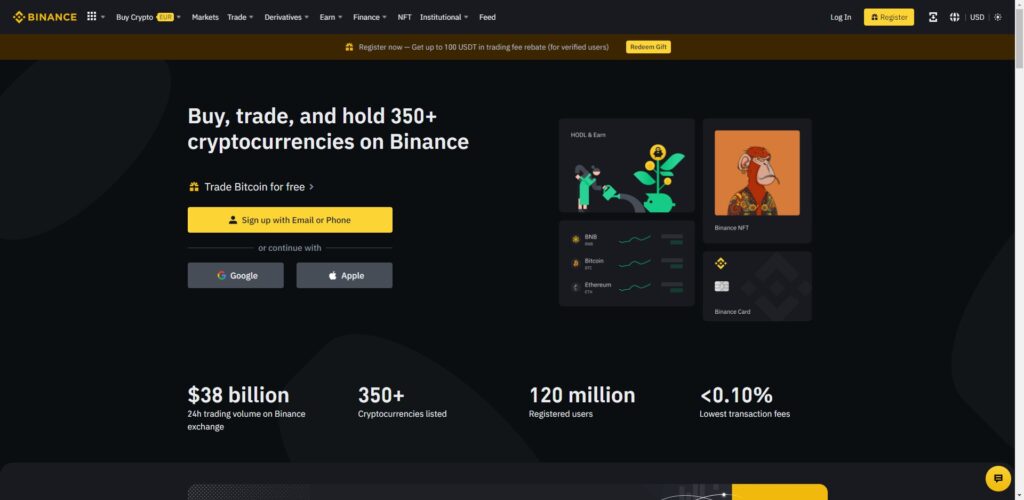 Understanding Binance Trading Fees
Binance trading fees are the most important fees users incur when trading on the platform. Trading fees are calculated as a percentage of your total trading volume and depend on your trading volume and whether you pay fees using BNB, Binance's native token. Trading fees range from 0.1% to 0.02% depending on the user's 30-day trading volume and whether or not they use BNB to pay fees.
For example, if your 30-day trading volume is less than 50 BTC, your trading fee is 0.1% per trade. If you use BNB to pay the fee, the fee will be reduced to 0.075%. Transaction fees decrease as users increase their 30-day trading volume. When a user's trading volume exceeds 100,000 BTC or a 30-day average of 500 BNB, the trading fee will be reduced to 0.02% per transaction.
Understanding Binance Fees: Deposits and Withdrawals
Withdrawal and deposit fees are another type of fee that users should consider when using Binance. Binance withdrawal fees vary depending on the cryptocurrency being withdrawn, and the fees are automatically calculated and deducted from the withdrawal amount. Deposit fees vary depending on the payment method used to deposit funds into your account. Deposit fees are usually charged by the depositing platform, not Binance.
For example, if you withdraw Bitcoin (BTC) from your Binance account, the withdrawal fee is 0.0002 BTC per withdrawal. When depositing funds into your Binance account via bank transfer, deposit fees vary depending on your bank and country of residence. It is essential to check the deposit and withdrawal fees for specific cryptocurrencies and payment methods.
Compare Binance Fees to Other Exchanges
Binance's trading fees are competitive compared to other popular exchanges such as Coinbase, Kraken, and Bitstamp. However, withdrawal and deposit fees can vary widely from exchange to exchange, so it is essential to compare these fees before deciding which exchange to use.
Reducing Binance Fees
There are several ways. Reduce Binance exchange fees, including paying trading fees using BNB, Binance's native token. Paying for trading fees using BNB is one of the most effective ways to reduce fees on Binance Exchange, as it can reduce fees by as much as 25%. Users can also increase their 30-day trading volume to reduce trading fees.
Another way to reduce your fees is to fund your account using another cryptocurrency or payment method. It is essential to check the withdrawal fees for each cryptocurrency you wish to withdraw from, as some cryptocurrencies have lower withdrawal fees than others. Users can also withdraw larger amounts of cryptocurrency at one time to reduce overall withdrawal fees.
conclusion
In conclusion, understanding Binance exchange fees is essential for anyone who wants to trade cryptocurrencies on the platform. Knowing the different types of fees and how to discount them, users can utilize different strategies to reduce their fees. By using BNB, Binance's native token, or by increasing trading volume, users can reduce fees and build trades on Binance and generate good results. We hope that this guide will help you better understand Binance Exchange fees and use different strategies and uses when trading cryptocurrencies on the platform.